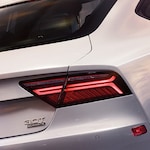 The 2020 Audi A7 is a large luxury car. It can seat up to 5 people. The exterior is one of the reasons that people decide to buy the car. People also like all of the technology features. The features will make your drive a lot more enjoyable and convenient.
The 2020 Audi A7 has an Audi Phone Box. You will be able to charge your phone without plugging it into anything. The Audi Phone Box can also improve the strength of your phone's signal. All you have to do is connect it to the antenna of the vehicle.
It also has a head-up display with navigation information. It displays your speed limits, vehicle speed, and navigation directions. The head-up display will allow you to see everything that you need while keeping your eyes on the road. You can make an appointment to visit the dealership if you want to test drive the car.