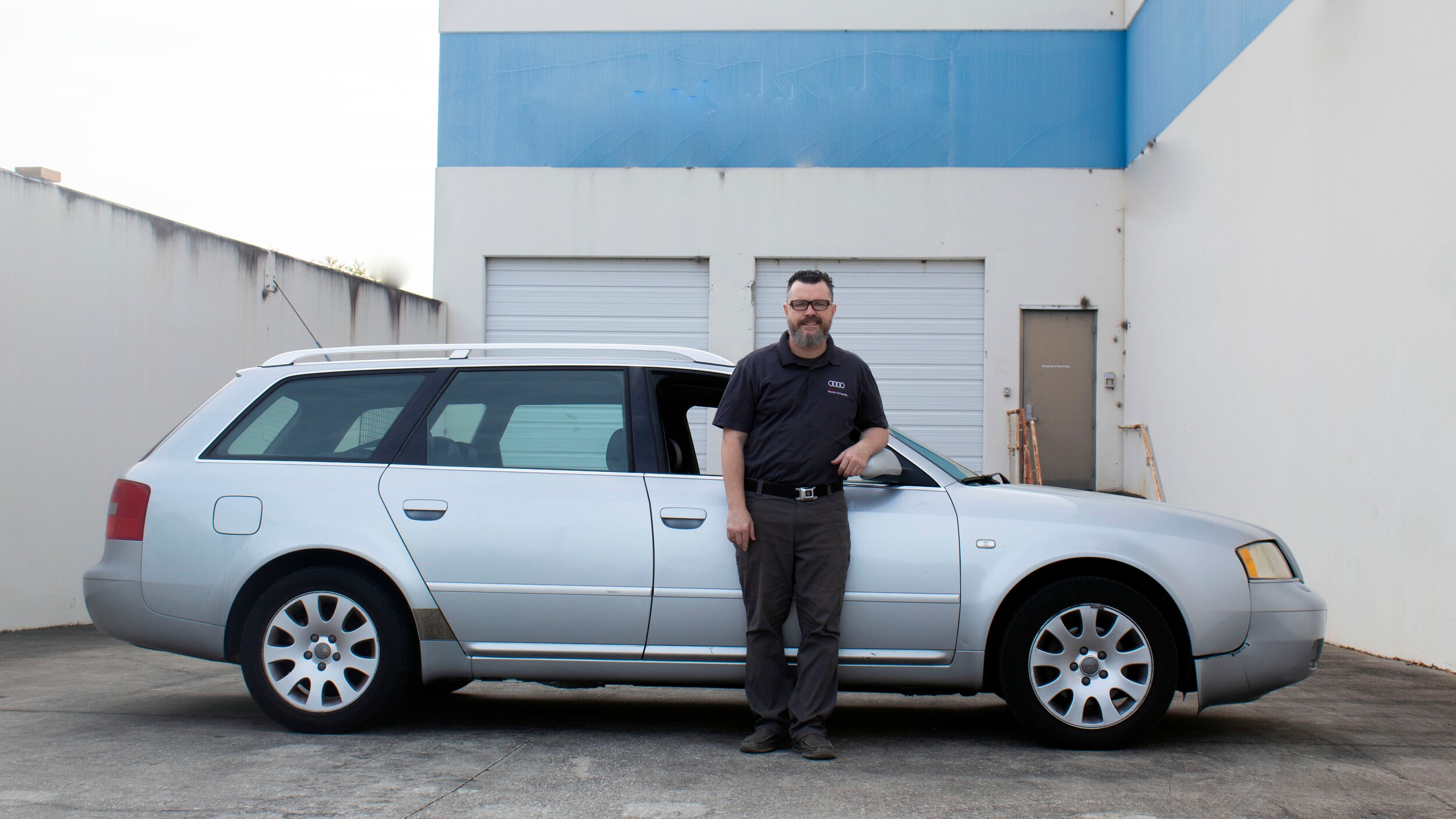 For Audi North Orlando parts consultant Jay Fay, Audi love runs in the family. Jay drives a 1996 Audi A6 Avant, his wife has a 2016 Audi Q5 TDI, and his sons are Audi and Volkswagen fanatics.
Originally from Boston, Jay discovered Audi North Orlando when he came down to Florida to bring his children to Disney World. At that time, in 2006, he brought his Audi A4 to the dealership for an oil change before driving back home.
After talking with Jay about cars, the service manager gave him a business card, asking if he wanted a job. The service manager emailed an offer Jay couldn't refuse, and he moved from Boston to Central Florida to join the staff at Audi North Orlando 4 months later.
Before working at Audi North Orlando, Jay worked at Audi Boston, as well as mom and pop shops that serviced Volkswagen and Porsche vehicles. The automotive business is where he has spent most of his career.
Always an Audi and Volkswagen enthusiast, Jay still gets excited talking about Quattro vehicles getting through 2 feet of snow "like it's nothing" up north where AWD vehicles are more popular. His first Audi was a 1986 Audi 4000 CS Quattro 5-speed. He also mentioned that Audi purists have been waiting to see the RS Avant come to the US, so the announcement that the Audi RS6 Avant is coming over here soon is a pretty big deal.
When it comes to working at Audi North Orlando, Jay enjoys being able to be himself, thick Boston accent and all, because his management team encourages it. His customers feel like part of the family, and once they buy an Audi, they're Audi fans for life. While building bonds with his customers makes his job more fun, what motivates him the most is being able to continue to do what he's doing.
"Every day when I come in, I'm just as enthused about my job as I was the day before," Jay said.
If it was not for this job at Audi North Orlando, Jay says he would have moved back to Boston a long time ago. For now, he's staying right here.