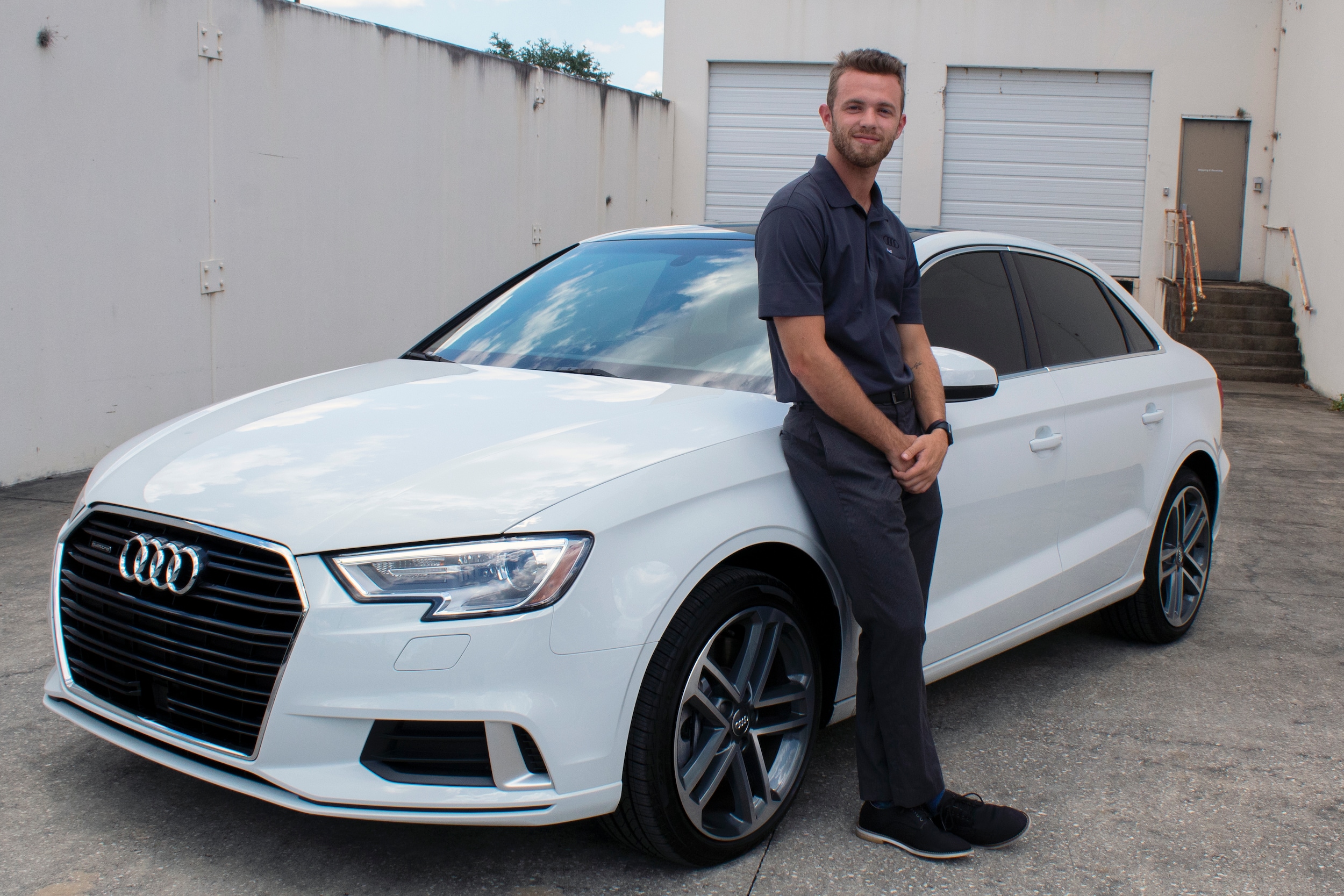 Cameron Day, pictured here with his first Audi, a 2019 Audi A3, has worked at Audi North Orlando as a technologist for a little over 2 years. Here are 5 facts about him:
1. He originally came from Massachusetts and moved down to Florida with his family.
2. You may have seen some of his photos on our social media pages.
3. Aside from taking great pictures, he enjoys working on cars and playing sports like golf and football.
4. Cameron's proudest accomplishment is refurbishing a helicopter as an Eagle Scout and getting an award from the mayor.
5. One day, he would like to get an Audi S3 because it is an affordable good-looking and fast car.