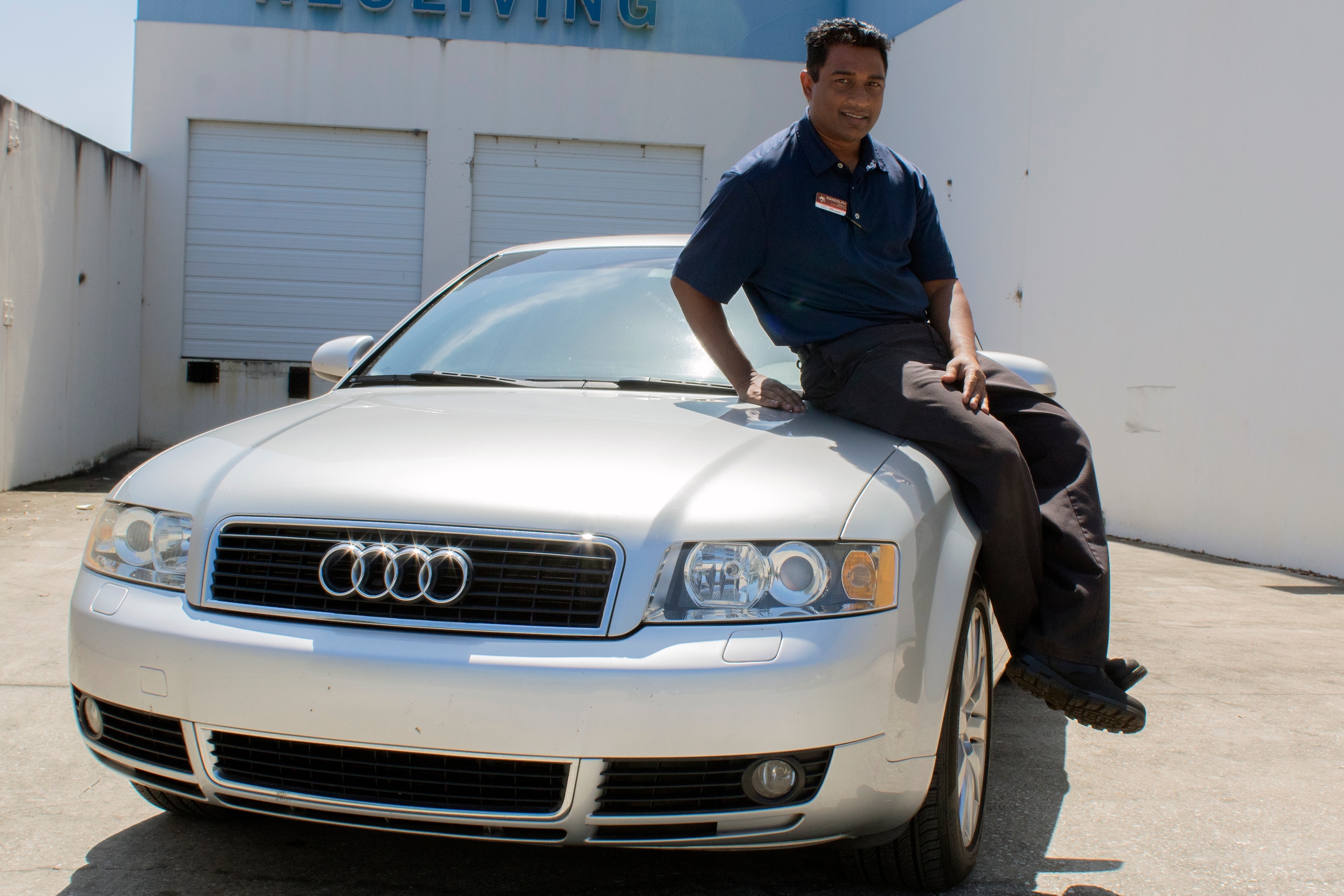 Randolph Singh, shop foreman at Audi North Orlando, has owned 15 Audi vehicles and enjoys helping customers figure out theirs.
Randolph's first Audi vehicle was a 2001 Audi A6, and he currently drives a 2005 Audi A4 that he calls Speed Racer, nicknamed Speedy. Aside from being a fast car, he likes that his A4 gets great gas mileage and is easy to fix. If he could have any Audi vehicle, it would be the Audi A8. Randolph likes the idea of having a large sedan that would give him peace and quiet while he's on the road.
Originally from Guyana and having grown up in Washington, D.C., Randolph moved to Florida with his father when health conditions caused him to seek warmer temperatures. Before moving to the area, Randolph interviewed at dealerships here and in Tampa, and he chose Central Florida because he liked the environment of Audi North Orlando.
For anyone looking to work in the automotive industry, Randolph would advise taking as many computer classes as possible. With his training, he has been able to figure out complex computer issues for customers, such as diagnosing a customer not being able to change their music in the vehicle's infotainment system. Even with years of practice, he is always learning and finding new ways to help customers.
Solving problems for customers and getting to the core of the issues motivate Randolph to work hard. He says the best part of his job is seeing a happy customer at the end of the day.