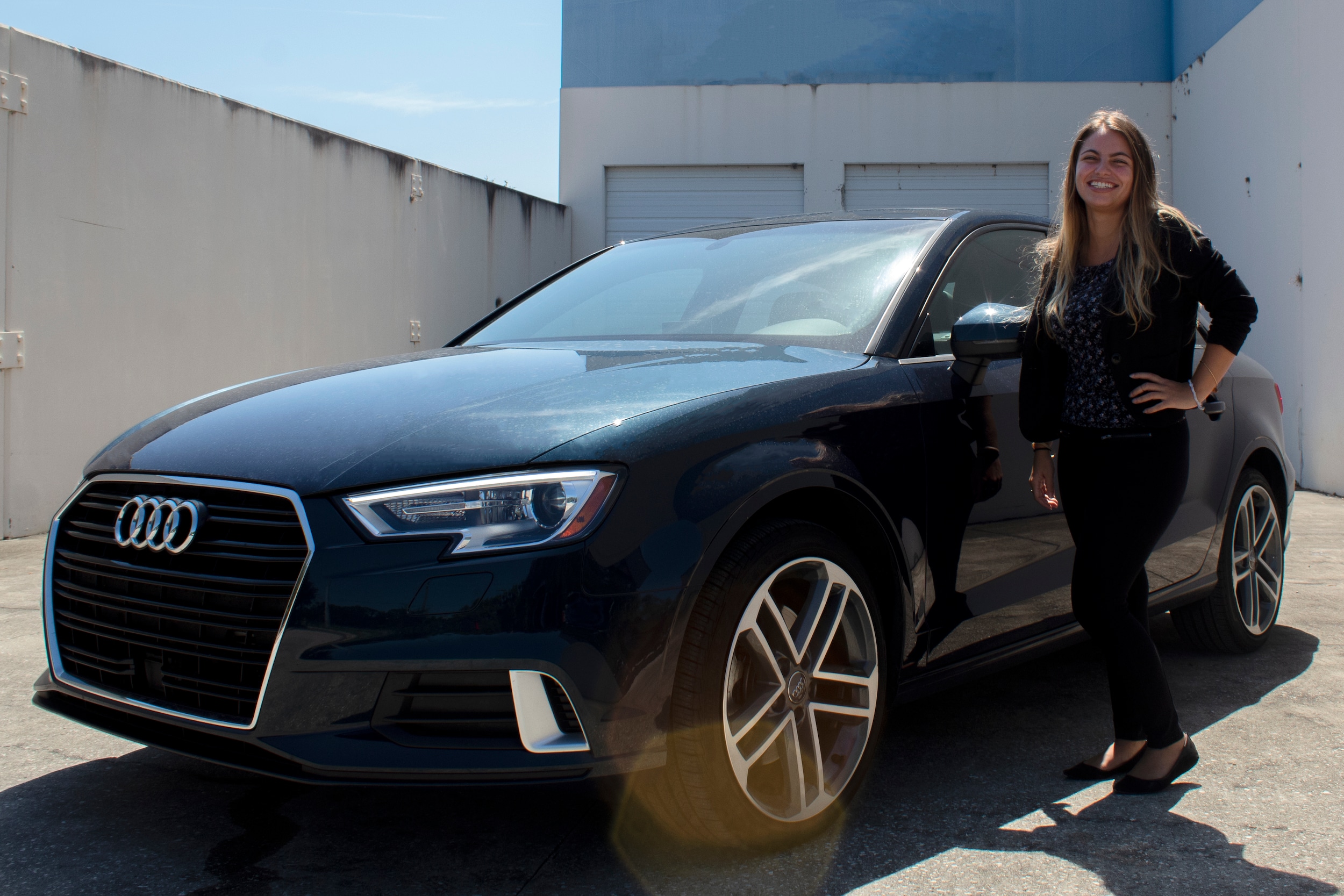 Natalie Calderon, Puerto Rico native and cashier at Audi North Orlando, currently drives her first Audi, a blue 2018 Audi A3.
When Natalie first test drove the Audi A3, she not only knew it was the car for her; she also knew her new car's name – Nellie. Ever since that day, taking care of Nellie has always been a priority. Natalie believes in the Audi brand and says the vehicles will last a long time if you take care of them. With the special dark blue paint color, she discovered early on that car washes are an important part of Audi maintenance.
Natalie has enjoyed the journey of Audi ownership so far, and being surrounded by the luxury vehicles at work has been a big part of it. Working at Audi North Orlando has been different from what she's used to, and she loves it. Natalie's favorite part of the job is being around her coworkers. She says that no one has a bad attitude, and there is always a positive environment.
"Everyone is just so awesome," Natalie said.
For someone looking to work in the automotive industry, Natalie recommends developing customer service skills and learning to work well with others. When she originally applied for this job, she thought it sounded like an interesting opportunity, one that has more than paid off.