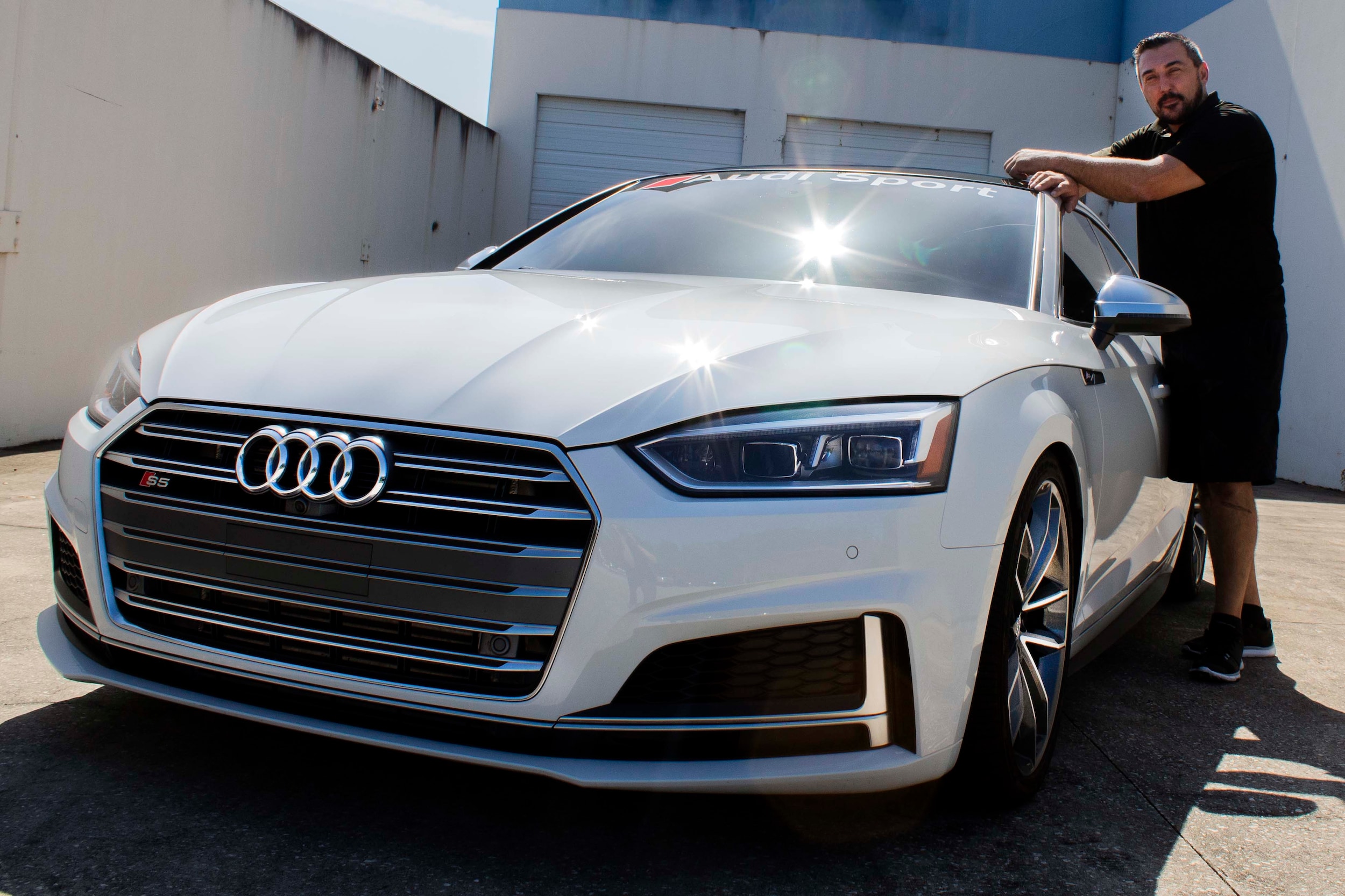 Mirsad Hadzic, master tech at Audi North Orlando, drives a 2018 Audi S5, the first Audi he has owned while living in the US.
Before moving to the Central Florida area, Mirsad lived in Germany for a period of time. During that time, he drove a 1999 Audi A6, his first Audi vehicle.
For the last 5 years, Mirsad has been working in the service department of Audi North Orlando. The part of his job as a master technician that keeps him motivated is being able to help customers. It brings Mirsad joy to fix customers' cars and get them back on the road.
Even now that he has been given master-level certification, Mirsad is always working to gain more knowledge in the field to help customers the best he can. While helping customers is a great motivator, his favorite part of his job is managing other employees.
"I work with great people, and it puts a smile on my face," Mirsad said.
One thing Mirsad likes about the Audi brand is that it has a suitable vehicle for every lifestyle. If he could own any Audi, it would be the Audi Q8. He likes the shape of the midsize SUV, and he notices that other people turn their heads when they see it. These are luxury, quality vehicles that come in all shapes and sizes, and Mirsad enjoys working on and around them for a living.