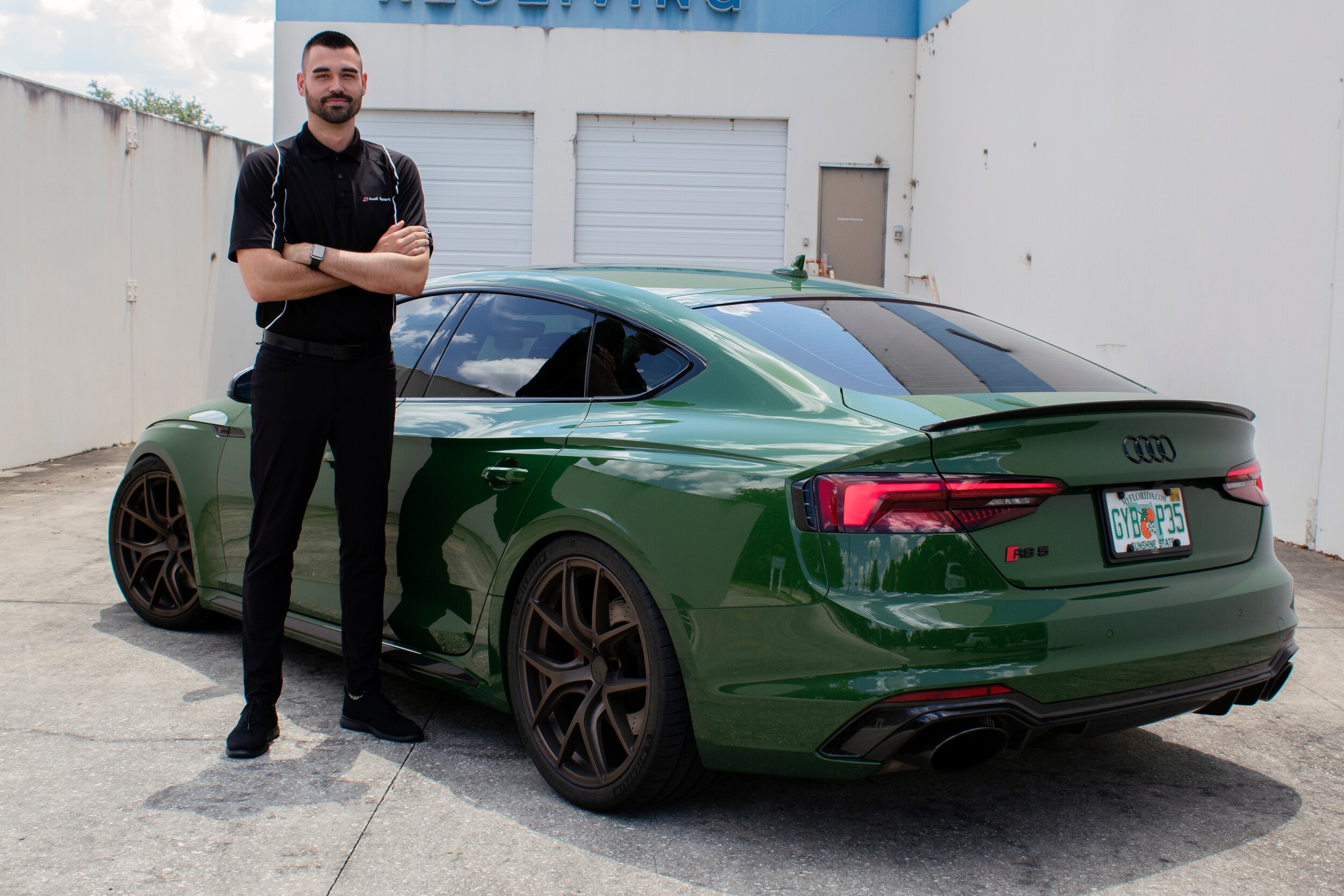 Destin Dixon started his career at Audi North Orlando 4 years ago as an Audi Brand Specialist and now works as an Audi Sport Ambassador.
Originally from Palm City, Florida, Destin moved to the Central Florida area to attend UCF. When he was in college, he worked to obtain a degree in legal studies and competed in team sports between classes. Now, he dedicates his spare time to his car.
Being an Audi Sport Ambassador, Destin specializes in the top tier of Audi vehicles and has the opportunity to test them out before they're on the market. He drives his own vehicle, a 2019 Audi RS5 sportback, on the track in Sebring on his days off. When asked what his hobbies are, his response was "Other than cars?"
This is Destin's third Audi vehicle. His first Audi was a 2015 Audi A3 Quattro, then he had an S6. If he could have any Audi, it would be an R8 RWS. It was a limited production vehicle that has a different drive style from any other car he has had the opportunity to drive.
When he's off the track, Destin is still driven by his competitive nature to work hard in car sales. He enjoys the family environment at the dealership and being around exotic cars. High-end cars are his specialty, and being around them makes the work day better.
For anyone getting their first Audi, Destin would recommend driving the car before buying it. According to Destin, nothing drives quite like an Audi.