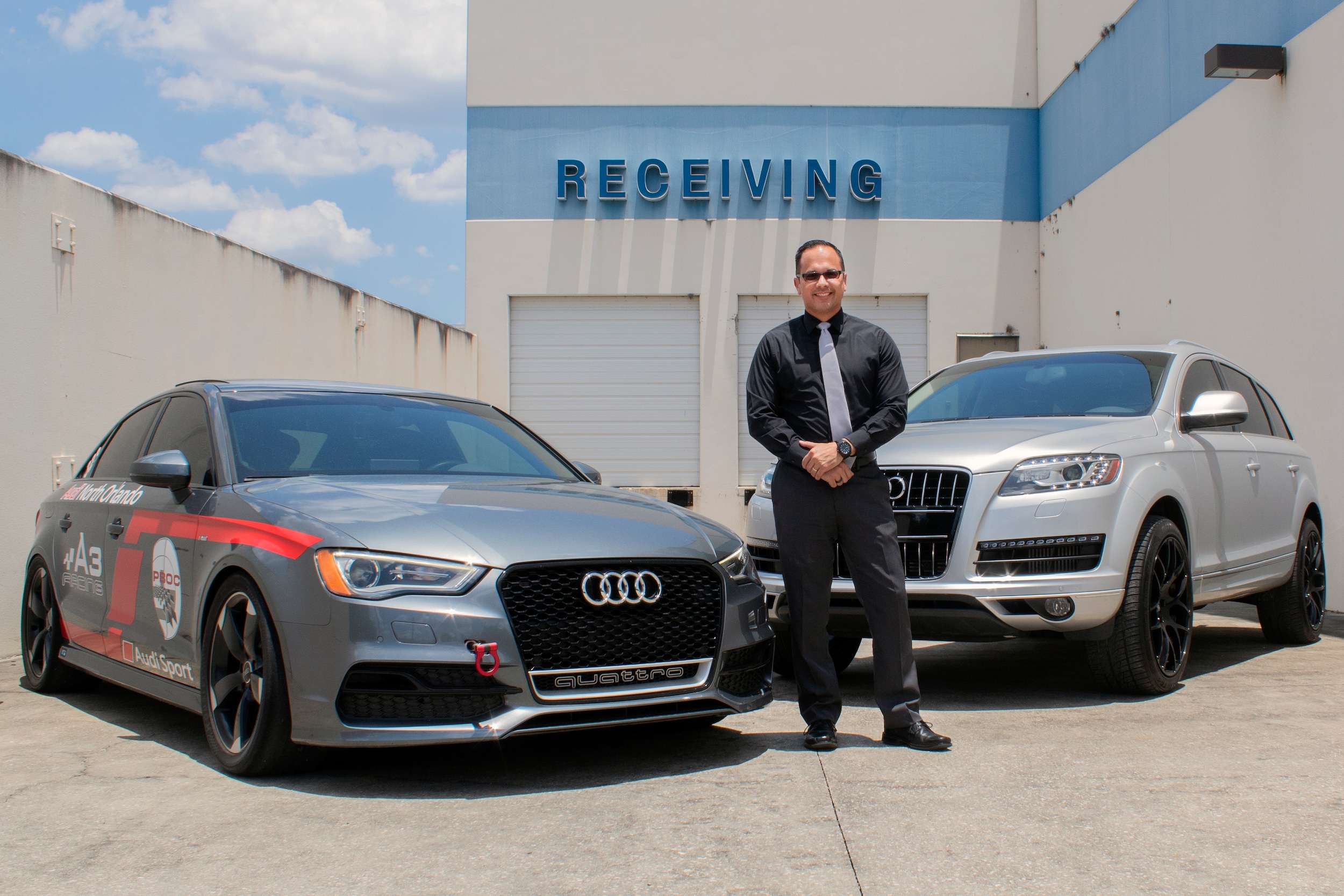 Rigo Vega, general sales manager at Audi North Orlando, is currently on Audi vehicle #4 and #5, a 2015 Audi Q7 and a 2016 Audi A3.
Aside from the vehicles pictured here, Rigo has owned a 2014 Audi S4 TDI, an Audi Q5, and an Audi A6. Rigo started his career at Audi North Orlando 5 years ago, and that is when he got his first Audi. Someday, he would like to get an Audi R8, which he considers to be the ultimate representation of the Audi brand, the way it expresses power and performance. There is only one problem at the moment.
"The car and me don't have the same budget," Rigo said.
Rigo enjoys working with customers, helping with their vehicle needs. He says that working in sales, customers are the job. According to Rigo, having a passion for cars is an important part of working in the industry. Comparing the Audi experience to a popular brand known for its electric cars, Rigo says that having a customer experience is what builds brand loyalty.
While work keeps him busy, Rigo's proudest accomplishment is his family. Originally from Puerto Rico, Rigo moved to Florida to be with his family that relocated to the state. He says it is the best thing he ever did. He finds that the most important part of his life is having great kids, being a good dad, and working through 20 years of marriage.
"Everything else is just material," Rigo said.