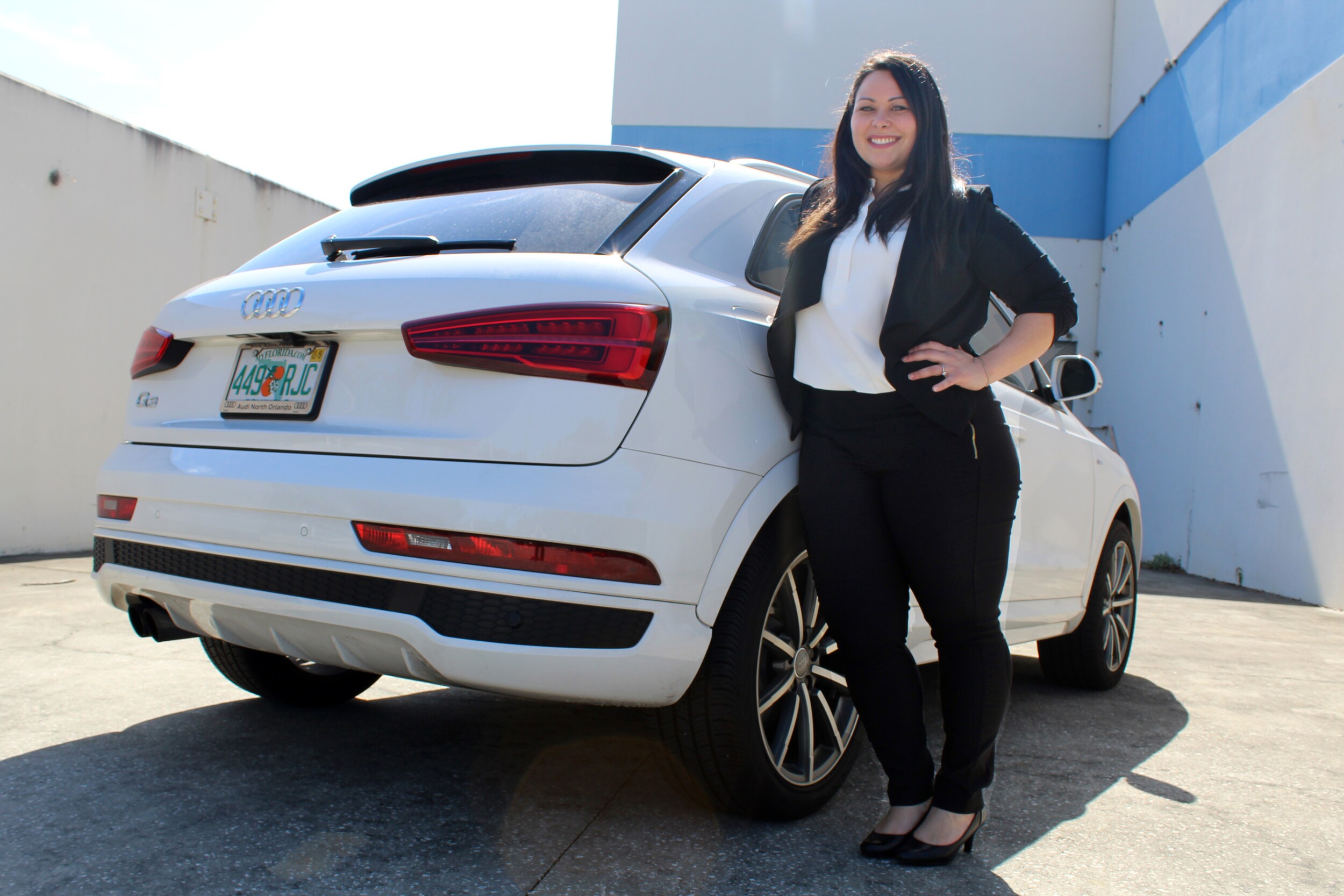 Renee Quail, warranty booker at Audi North Orlando of just under 2 years, enjoys working at the dealership because she feels a family connection with her co-workers.
Before starting this job, Renee was a chair member of Relay for Life in Oviedo and Winter Springs. Giving back to the community has always been a priority in her life. Renee's main motivations at work are personal growth and career growth. At Audi North Orlando, she finds her managers easy to talk to and enjoys working with all of her coworkers.
The white 2018 Audi Q3 Renee has now is her first Audi, and she affectionately calls the car Bailey. She was not sure what to name her Q3 when she first bought it, but it became clear the first time she pulled into her driveway at home. Her next door neighbor Bailey spotted the car, and she suggested naming the car after her because it was attractive and white.
If Renee could have any Audi vehicle, it would be an Audi RS7. She says it is the perfect combination of luxury and space for passengers. In an RS7, she could get all her groceries in one trip and go really fast. The more frugal side of Renee says another selling point is that she can justify the price.
For anyone who is looking to get their first Audi, Renee recommends taking the time to sit in the vehicle while it's parked to learn the tech. She took the time to do this with her Q3, and it made her comfortable using it to its fullest potential. The safety features are impressive if not complicated at first. Learning how to use them is an essential part of Audi ownership. Renee, a first-time Audi owner, says that Audi vehicles are more advanced than people realize, and this is part of what makes them great.