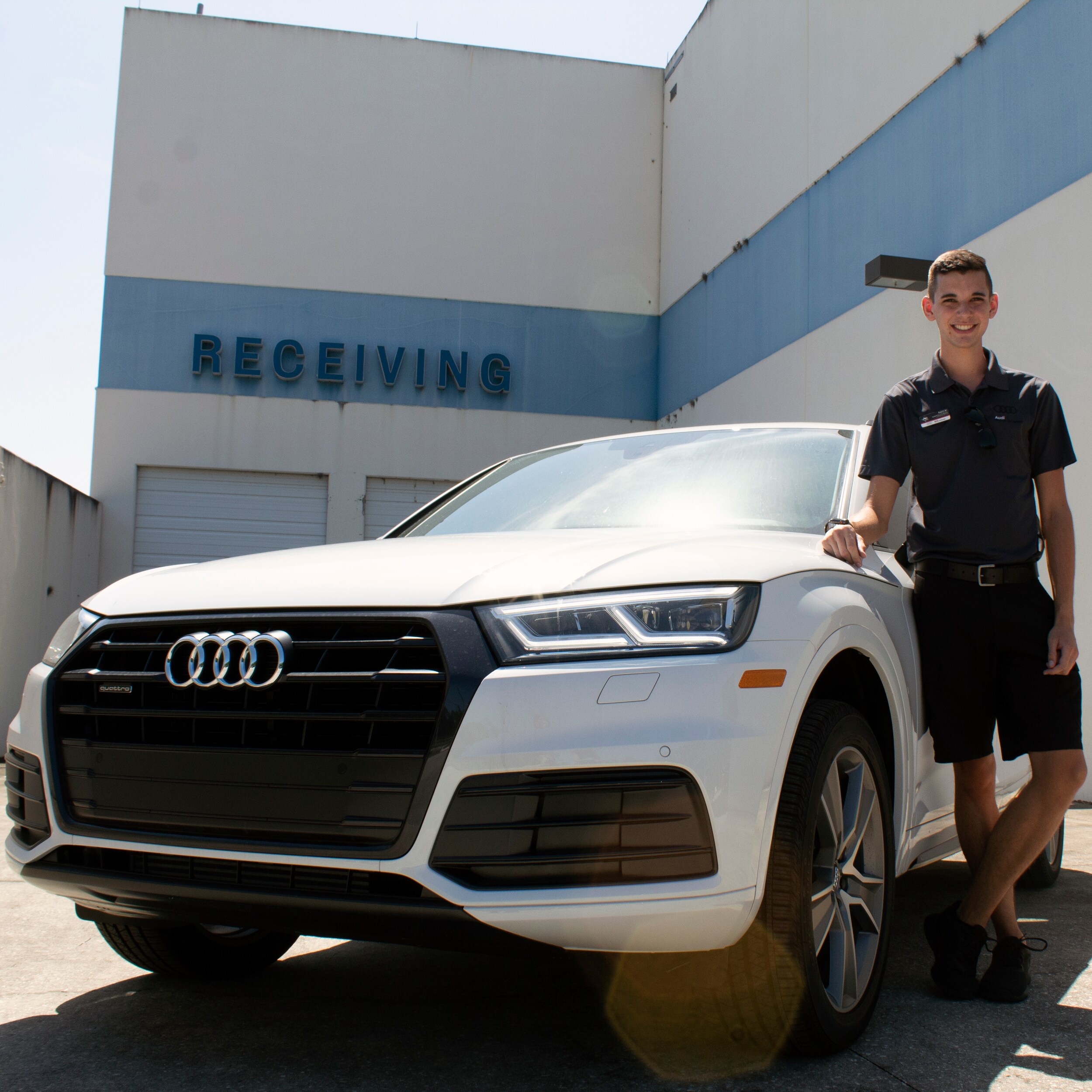 Nick Napolitano, originally from Calabasas, California, has always loved the Audi brand. About 2 years ago, he applied to work at Audi North Orlando on a whim.
Since then, he has worked a couple different jobs at the dealership. He now works as a sales lot porter, which keeps him busy. Being busy is fine for Nick because he loves his job, his coworkers, and his customers. He is always motivated to come into work, even if it means spending a lot of time at the store.
"I live here," he said when asked about his hobbies.
Working at the dealership does have its perks. The best part for Nick is getting to experience all the new cars right away. As a sales lot porter, he is one of the first people to drive most of the cars that come to the dealership.
Nick is currently driving his third Audi, a 2019 Audi Q5. Before this car, he had a 2018 Audi A3. He realized he was a little too tall for the A3, so he went for the Q5 he always wanted. His advice for anyone buying their first Audi is to get the best option the first time around.
If Nick could have any Audi, it would be the SQ5, a higher-end Audi SUV with more power behind it than his Q5. While he enjoys his current car, he likes the idea of having extra power and a drive that's a little more fun.
The automotive industry is a unique one to work in, and Nick's advice for working in the industry is to always be nice to everyone. Work can be stressful, and treating everyone with kindness makes it easier for everyone involved.