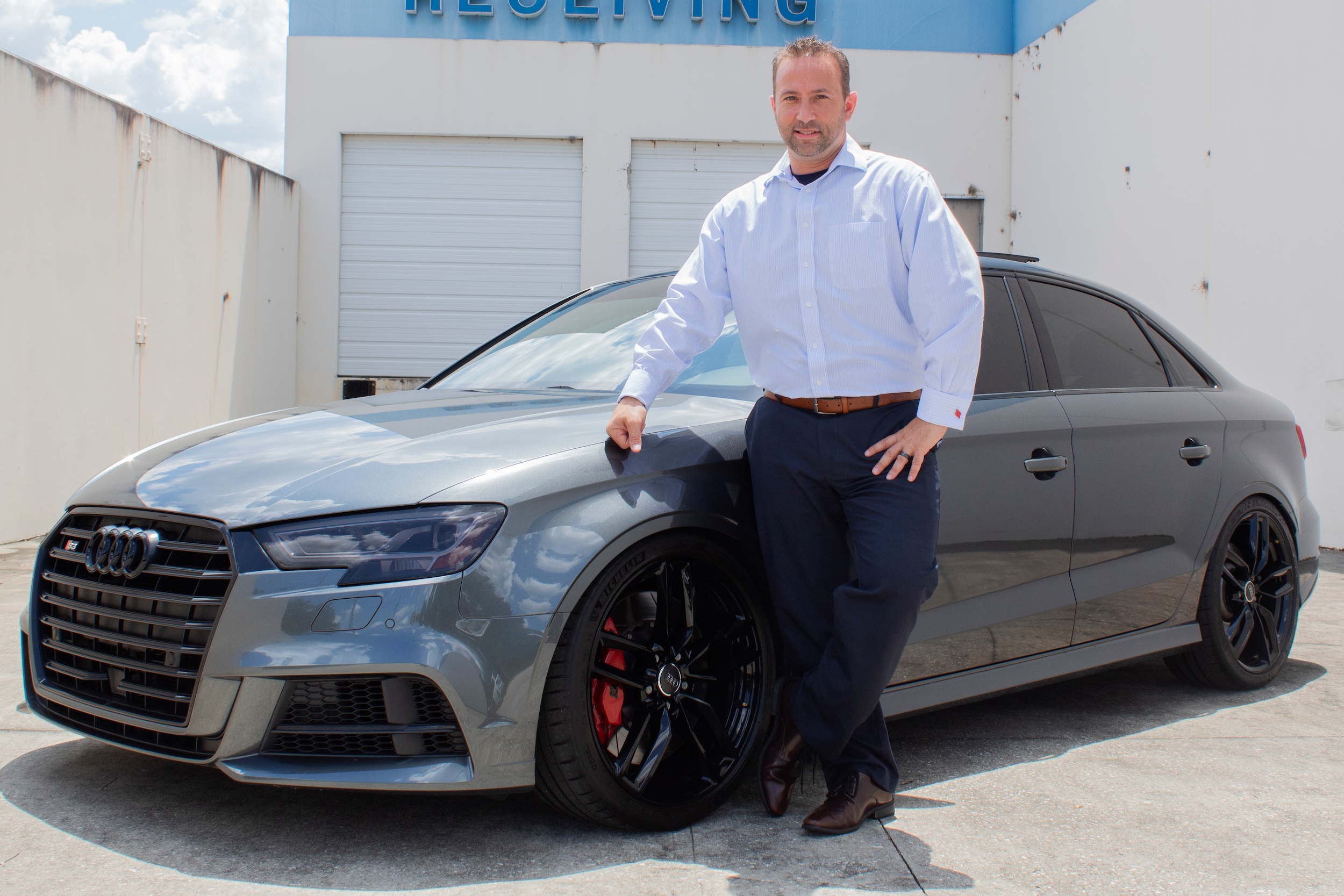 Mike Frasco is the parts and service director at Audi North Orlando, where he has worked since October 2013.
Before he worked at Audi North Orlando, Mike never owned an Audi vehicle. Now, his whole family has them. His son has a 2006 Audi A4, and his wife has an Audi Q7. He had an Audi S4 and now has a 2017 Audi S3. He finds peace of mind in knowing that his whole family drives the safest cars in the world.
Originally from Massapequa Park in Long Island, New York, where he lived for 15 years, Mike is still getting used to the weather in Florida. His parents moved him down here when he was young, and he still misses the cooler climate in New York.
Before coming to Audi North Orlando, Mike worked for JP Morgan. The dealership environment has proven to be a great fit. Knowing that his employees have a good place to work, as well as watching the younger ones grow and move up in the company, are Mike's favorite parts of his job. He says that Audi North Orlando is a great place to work if you love cars.
"Find something you're passionate about, and go for it," Mike said. "If it's cars, this is a great place to be."
If Mike could have any Audi vehicle, he would have an RS6, which is only available overseas. He likes the RS6 because it is a sleeper, meaning it has good performance with a less-than-showy exterior, as well as being a great daily driver. It has good performance, as well as daily comfort. For now, he enjoys his Audi S3 because it's fast and fun to drive.