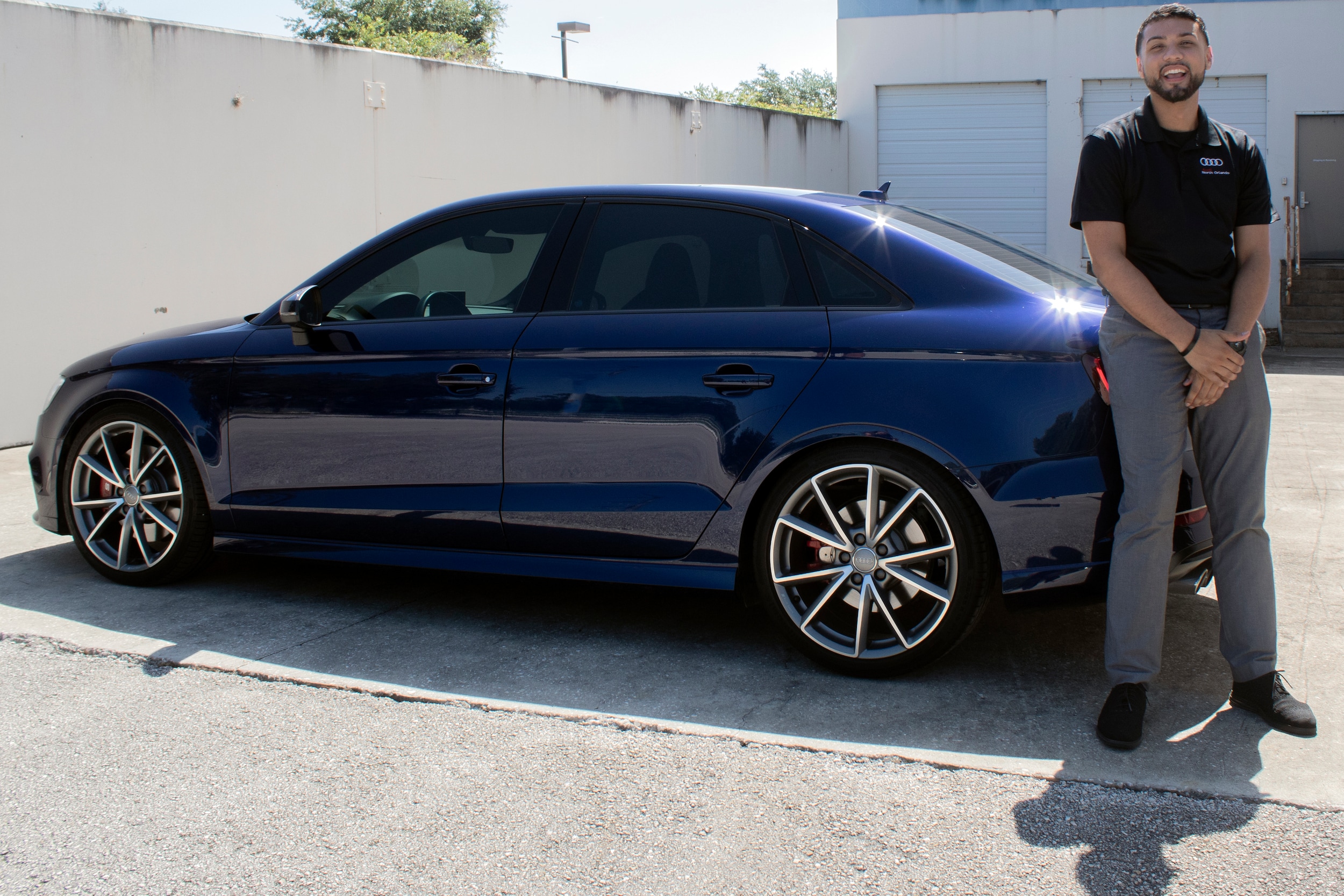 Sean Espinal fell into the automotive business 4 years ago when he landed a job as a service consultant at Audi North Orlando.
Sean always liked cars, specifically Audis. Being a fan of the brand, when he found the job opening at Audi North Orlando, he decided he might as well try. Since he started working at the dealership 4 years ago, he has become an integral part of the family.
His first Audi was a 2001 Audi A4, and he recently decided to upgrade to a blue 2018 Audi S3. If he could have any Audi vehicle, he would go with the Audi S6. Some of his favorite things about the Audi S6 are the body style, the comfort, and the power behind it.
Originally from New Jersey, Sean came to the Central Florida area when he was in high school. He moved to the area for sports, and during that time he played football and basketball.
Aside from loving the Audi brand, Sean is motivated to come to work every day by knowing he will meet interesting new people and create new relationships. Sean does have a word of advice for anyone looking to buy their first Audi.
"Make sure you get the Audi you want," Sean said, emphasizing the importance of researching vehicles ahead of time.