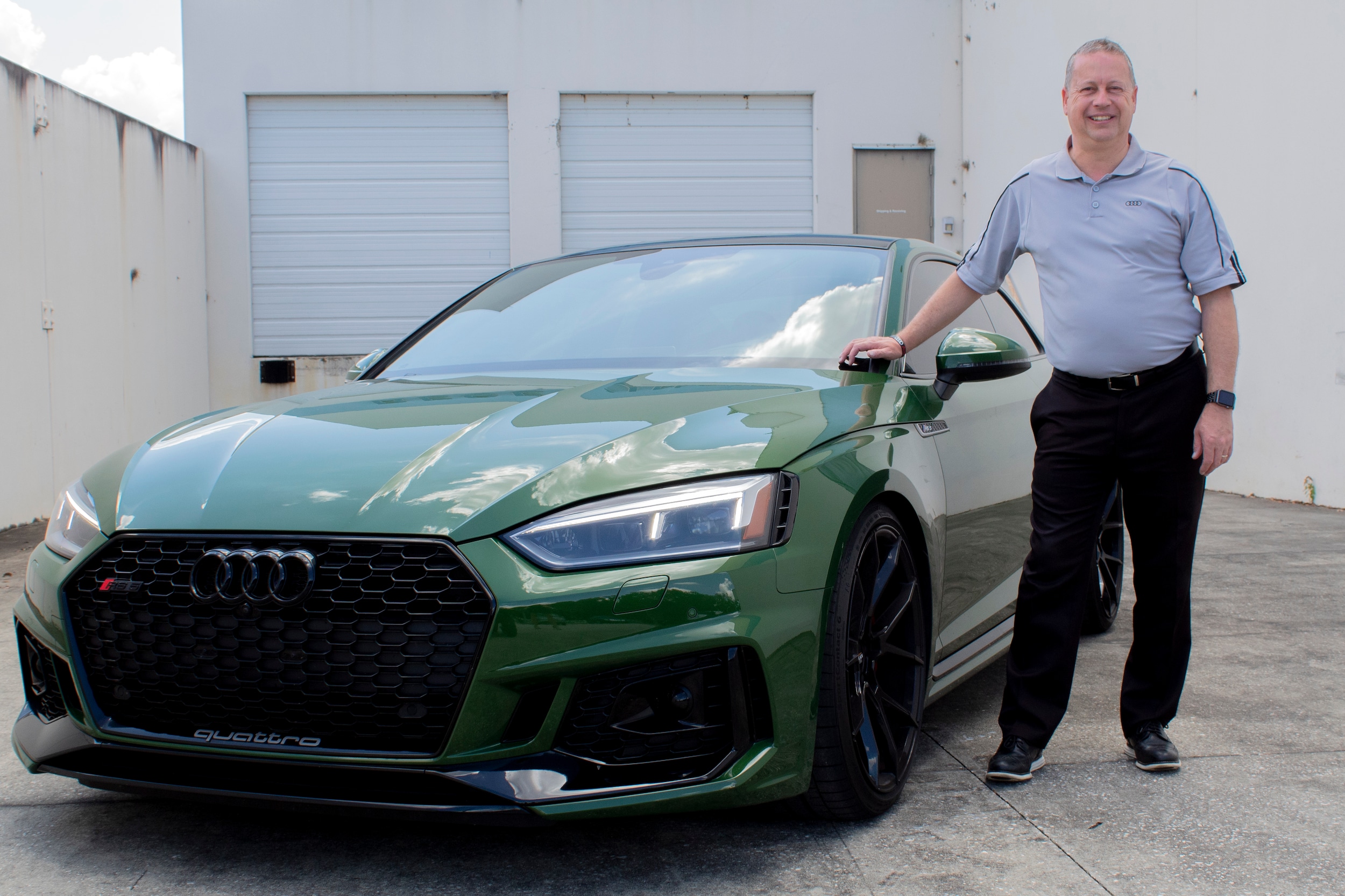 Frank De Wilde, originally from Belgium, has been selling cars at Audi North Orlando since January 12, 2008.
After attending the World Cup in 1994 in the United States, Frank met his now-ex-wife and decided to move to be with her. Once he moved here, he obtained a real estate license and worked in real estate for a while. In 2008, he decided he wanted to work in high-end car sales.
Frank is now what is known as an Audi Sport Ambassador, which means he specializes in the top tier of Audi vehicles and has the opportunity to test the newest models out before they're on the market.
He has driven cars like the Audi R8 on the track in places like Circuit of the Americas in Austin, Texas. He would love to have an R8 because he feels that it is the pinnacle of the Audi brand. Frank says that performance and style are what you're looking for when you buy a supercar like the R8.
While he has not yet purchased an R8, he has had a total of 10 Audi vehicles, including an Audi 80 he had when he lived in Belgium. He has also had multiple S4s, a TTS, an S5, and more. His current vehicle is a 2018 Audi RS5 coupe. Frank says that every Audi drives well, so you do not necessarily have to go to higher models for a good driving experience. The higher you go up in the Audi ranks, the more power the car will have.
Frank says the biggest perk of his job is dealing with high-end customers, as well as players from teams partnered with Audi, like Orlando City and Orlando Pride. At the end of the day, he enjoys meeting different people and helping them get into great cars.