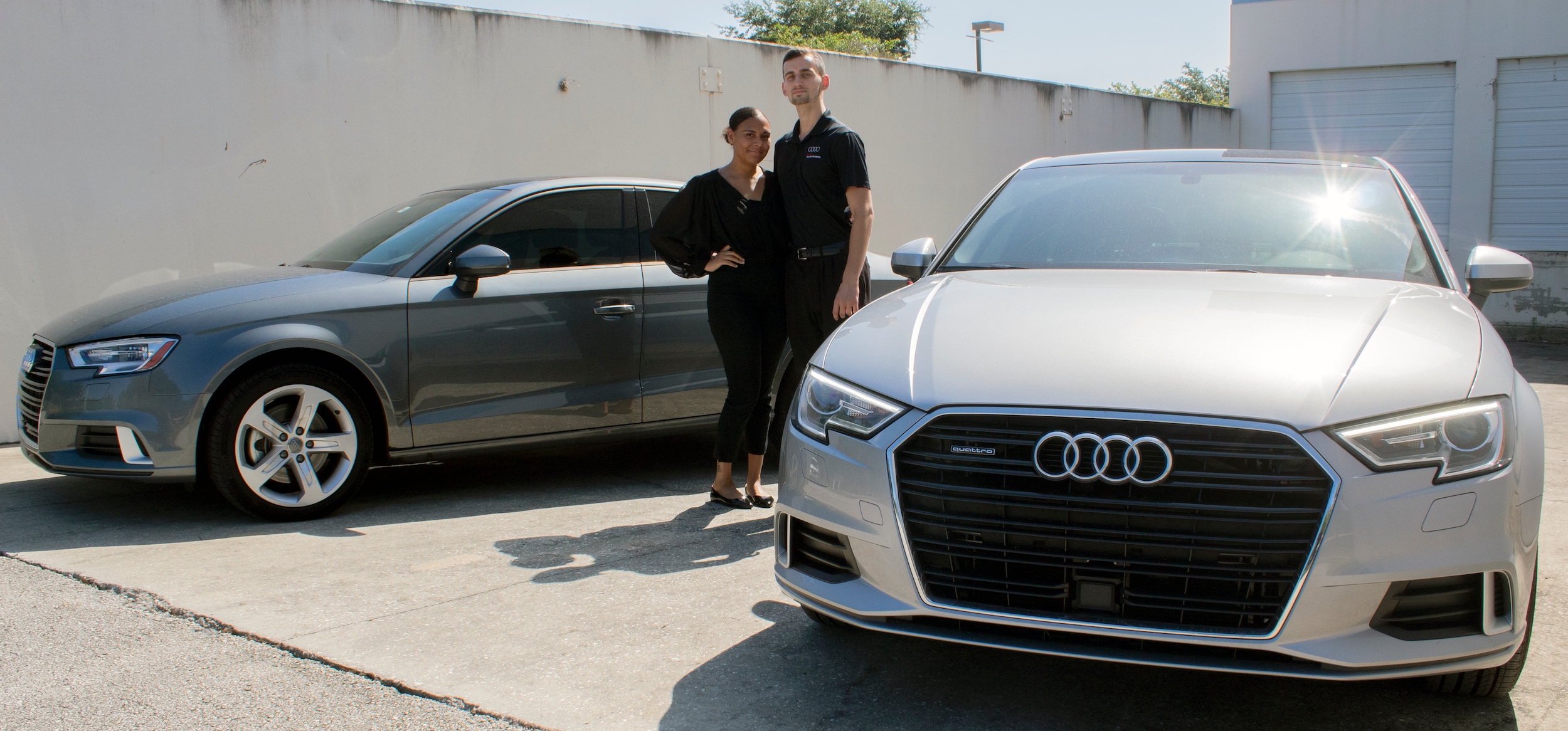 Amie Alvarez and Jake Glover first met at the Audi North Orlando end-of-year party in 2017. They started seeing each other not long after.
Amie has been working at the dealership for almost 2 years, currently as an assistant finance manager, and Jake, a service valet, has been working there 4 years. Jake came to Central Florida from Mobile, Alabama. Amie, on the other hand, has lived around Sanford her entire life.
If Jake could have any Audi vehicle, he would go with the Audi R8, a car that he doesn't see often on the road that is extremely fast and makes sounds he enjoys. Amie's ideal Audi vehicle is the Audi Q8, a large SUV with a classy look and ample space that has a nice drive.
Both Amie and Jake currently have Audi A3s. Amie's is a 2018 model, and Jake's is a 2019. Amie has only ever driven German cars, and she says that Audi vehicles are nice luxury cars from the bottom up.
Amie says the best part of her job is the joy customers feel when they're signing paperwork, about to drive off in their new cars. Jake likes being able to help customers with knowledge they cannot get any other way most of all.
For anyone looking to start a career in the automotive business, Jake says to make sure you have a passion for it. He says working as a service valet is a cool job, but there is a lot of learning involved. With Jake pursuing a degree in engineering and Amy working toward a business degree, they both realize the importance of learning.