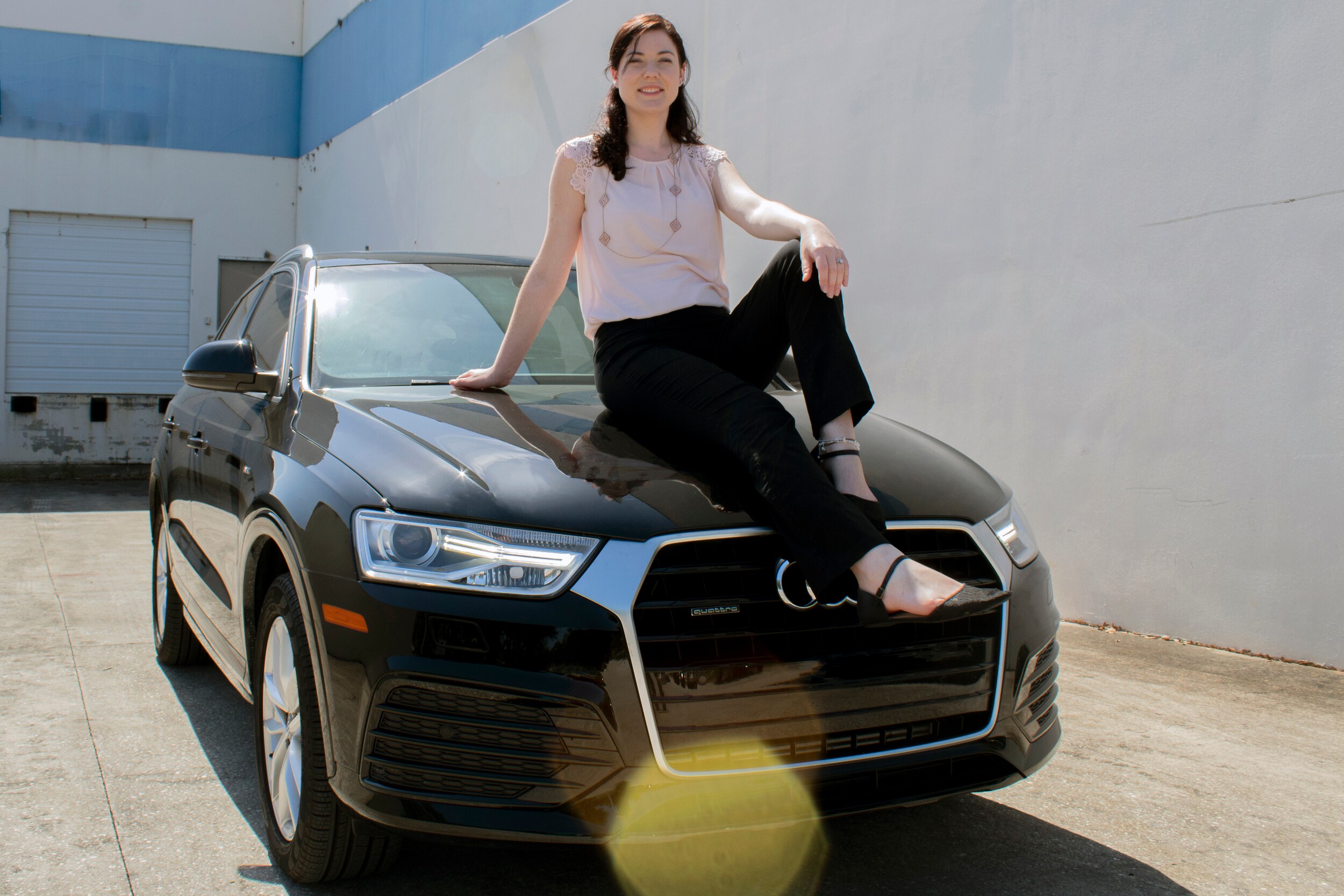 Lesley Allen resisted buying an Audi when she first joined the Audi North Orlando team, but she now has a 2018 Audi Q3 called "Jinx."
Lesley named her Q3 the day she bought it. She and her co-worker Nick had a conversation about the vehicle and said the same thing at the same time. She said "Jinx!" and that became the car's name.
Lesley has worked as a service cashier for 3 years. She started out as a service porter but quickly moved to the cashier position. She found the job by meeting other people who worked at the dealership who thought she would be a good fit for the team.
Originally from Nashville, Tennessee, Lesley came to Florida for college, where she specialized in theological studies. Outside of work, she enjoys furniture refinishing, reading and photography.
This Q3 is Lesley's first Audi vehicle, and she bought it on September 26, 2018. She jokes that her co-workers had more to do with it than she likes to admit.
"They finally got me into one," Lesley said.
Lesley has her first baby on the way, and she says the Q3 is plenty big enough for her small family. In the event that she decides to grow the family even more, she plans to get an Audi Q5, which is the next size up. For new Audi owners, Lesley's advice is to prepare to be spoiled.
"Once you go Audi, it might be hard not to stay Audi," Lesley said.
Her husband owns a non-luxury car, and she has trouble driving it around because she's used to the comfort and technology her Q3 provides. Chances are, she will be sticking with Audi for now.