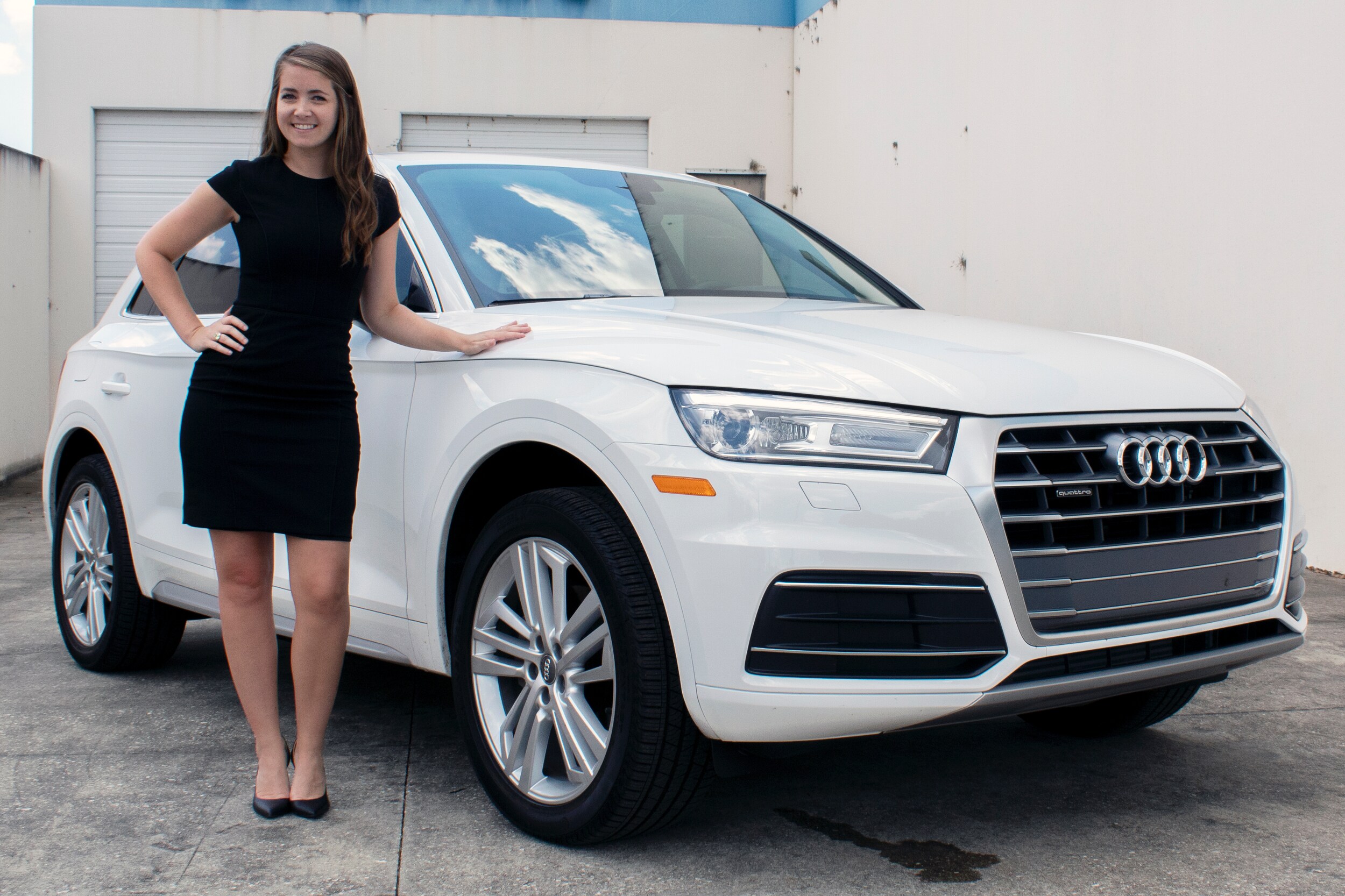 Julia Pezold started at Audi North Orlando 5 years ago as a service cashier and worked her way up to being the customer relations manager.
While working her previous job at a bank, Julia befriended the service director of the dealership, and one day, he offered her a job. She decided to take this new opportunity, and she worked hard to move up to get to where she is today.
Being a woman in the automotive industry, starting small and moving up to management is her proudest work-related accomplishment. Outside of work, Julia is proud of her family. She has a husband and a daughter who recently turned 2.
Originally from Amelia Island, Julia loves doing anything that has to do with water. Her main hobbies are boating and going to the beach. Her job involves coordinating and going to events, so when she is not going out to the water, she can often be found with her coworkers at various places from racetracks to local breweries.
Julia is currently driving her second Audi Q5. She leased a 2016 model and liked it so much that she now has a 2019 model. If she could have any Audi, it would be the RS7 because it's her favorite body style. For new Audi drivers and perhaps new parents, she has one simple piece of advice.
"Don't let your kids eat in the backseat."