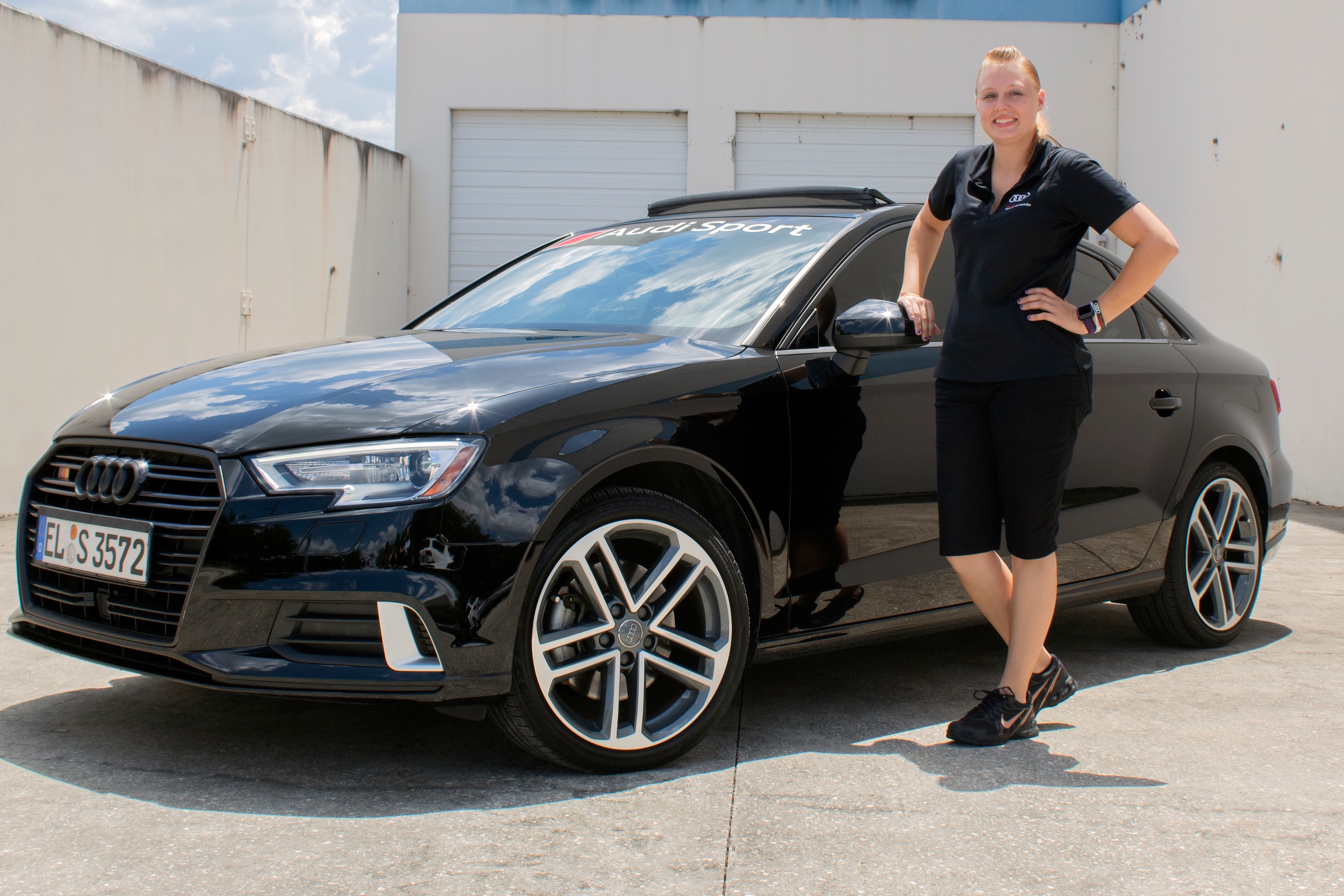 Leanza Barker has worked in quality control at Audi North Orlando for 5 months, but before that, she was a customer for almost 7 years.
As a customer, Leanza would bring her 2009 Audi A4 named Phantom to the dealership's service drive. The car was originally black, but with her previous job painting cars, she painted it purple. Her current car, a black 2017 Audi A3, continues the comic book trend, named after the iconic DC character Batman.
As an Audi owner, Leanza's advice for anyone looking to get their first Audi is to test drive a lot of cars. There are several models, and each model has several options. She says to make sure to look at all the models and colors to get the right one.
If she could have any Audi vehicle, Leanza would go with the Audi R8. She loves the design and everything about the car. She also finds that it is easy to work on based on what she has seen. Working in quality control, she is like a second pair of eyes on the service drive. She checks over vehicles after they are done in service to make sure the work was done properly.
Leanza's main motivation is her family. Through thick and thin, they are always there for her, helping her in all areas of life.
Before working at Audi North Orlando, Leanza painted cars at Car-O-Van Collision, which eventually became Caliper Collision. She worked there for 7 years painting cars, which she liked doing at the time. Earlier this year, she realized she needed a change of pace.
For anyone looking to get into the car industry, Leanza recommends making sure that what you're signing up for is what you really want to do. She enjoys her quality control job, and her favorite part is working with everyone involved, employees and customers alike.