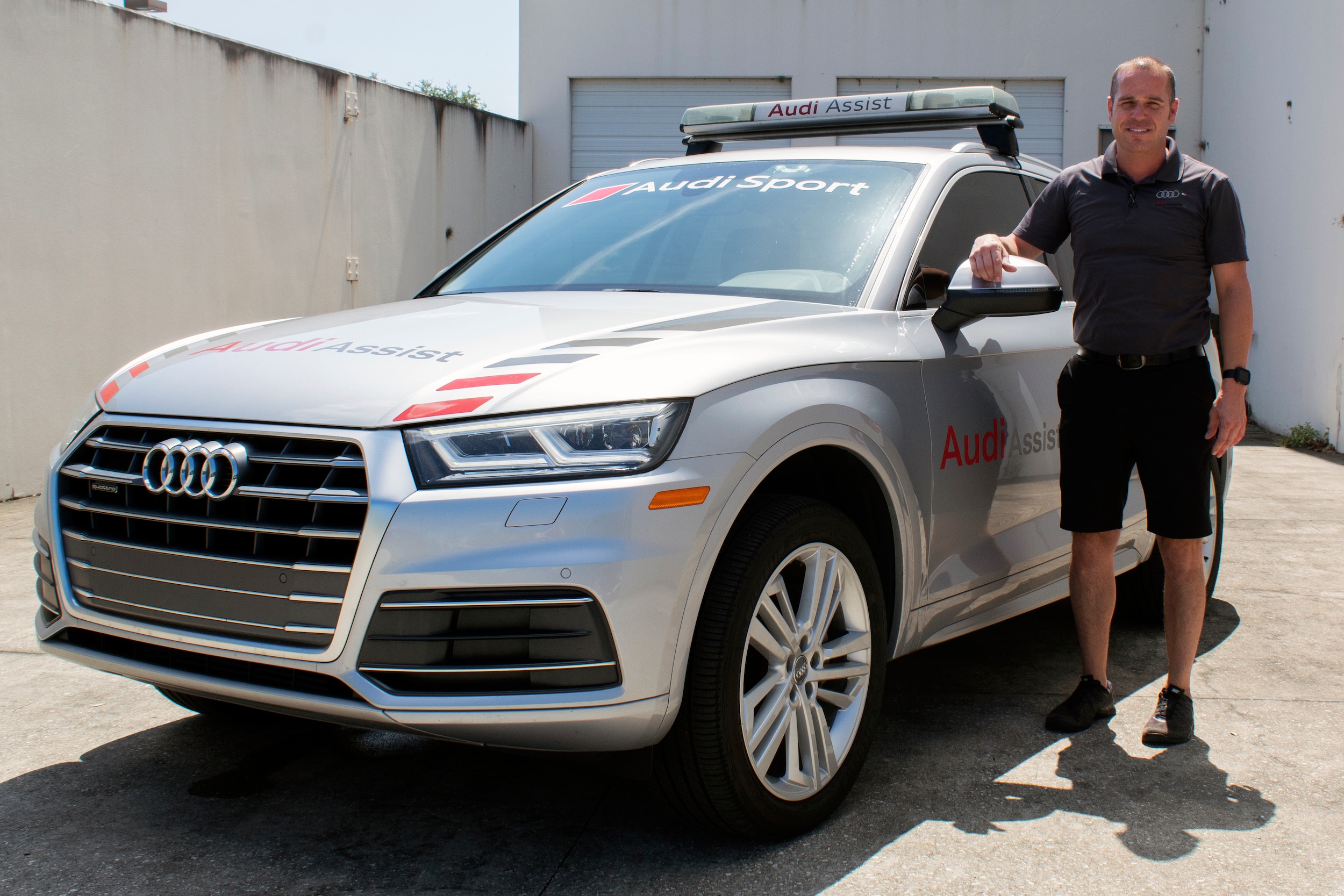 Chris Hill, born and raised in Florida, started at Audi North Orlando 13 years ago as a lot porter and now works as the quality control manager.
When he started out as a lot porter, Chris already lived right behind the dealership. Part of his job now is to drive the Audi Assist vehicle, which provides roadside assistance 24/7. A significant amount of calls come in after store hours, and those calls need to be answered. Helping customers in their time of need is one of the things Chris enjoys most about his job.
Chris believes Holler-Classic is a great company to work for, and he says the dealership is lucky to have the manager it has now. The general manager, Shaun, has worked at Audi North Orlando for almost 7 years. Chris says that Audi North Orlando provides a welcoming environment for customers and that the employees at the dealership are like family.
For anyone getting their first Audi vehicle, Chris recommends doing research to find the right car. However, he does say that every Audi is a great option, especially as far as technology is concerned.
"Kind of like Apple, while Audi does not always have the newest technology, it has the perfected version," Chris says.
If Chris could have any Audi vehicle, it would be the Audi R8 V10 Competition. He chose this one in particular because it demands more attention than any other vehicle, makes a lot of noise, and is a lot of fun.